May 7, 2019
Boston Real Estate Times
Back
Seaport Unveils Extensive Bike Programming and Infrastructure For The Spring & Summer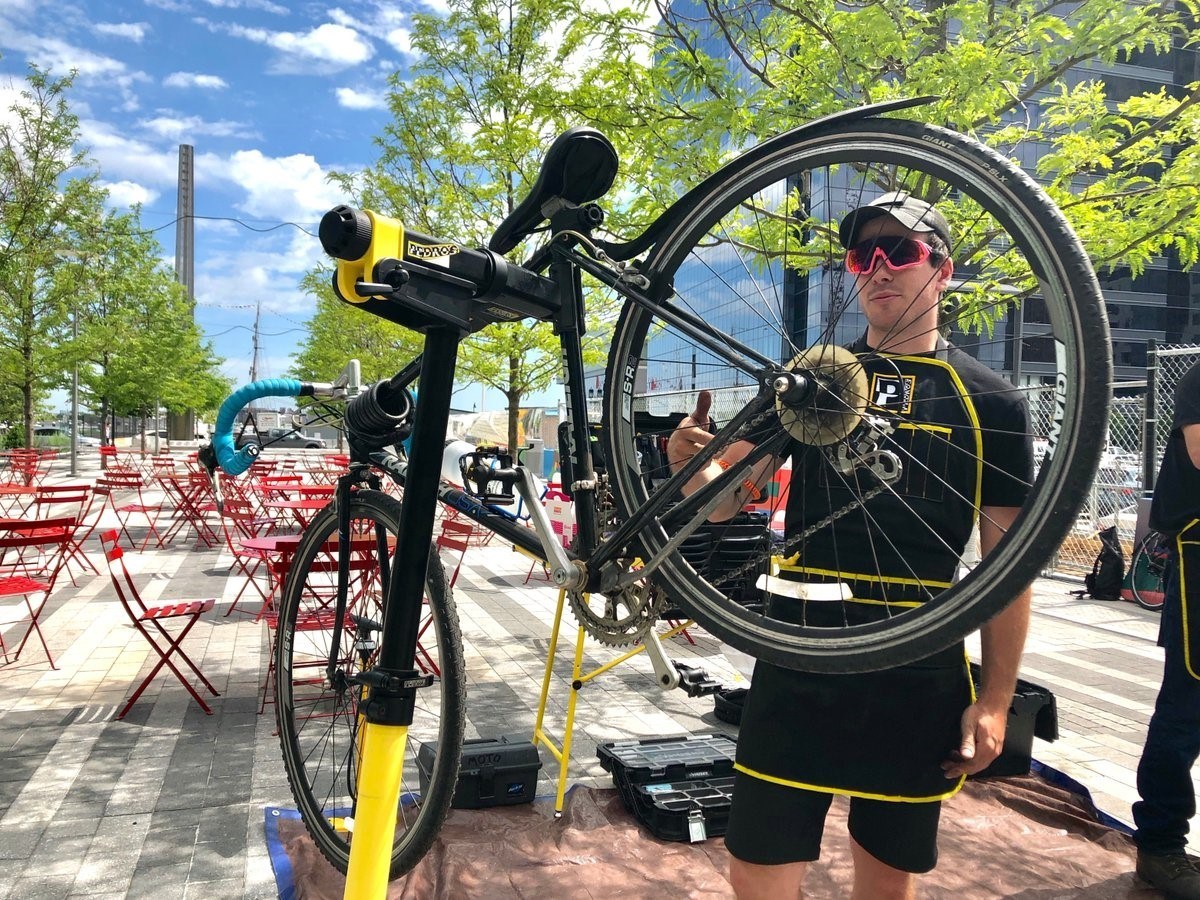 Boston– Seaport has quickly become one of the country's most bike-friendly neighborhoods and as Boston heads into spring and summer, the neighborhood shares that it has now completed new parking-protected bike lanes along Seaport Boulevard and created a plethora of new seasonal programming and urban amenities.


Next week, coinciding with National Bike Week (May 13-17), Bostonians and bike enthusiasts of all ages can head to Seaport to kick off the season and find special events, ranging from free bike check-ups to a Kids Bike Rodeo to neighborhood giveaways that reward bikers for commuting sustainably (please find the full itinerary below). www.bostonseaport.xyz; @seaportbos


Of note, whether cycling, walking or driving, WS Development recently led a dramatic $8 million redesign and reconstruction of Seaport Boulevard (pertaining to the half-mile between Sleeper Street and Pier 4 Boulevard). As a result of the extensive reconstruction, Seaport Boulevard now offers:


– New signalized mid-block crossings to improve pedestrian connectivity between the historic Fort Point Channel district and Boston Harbor


– Parking-protected bike lanes to improve safety for Seaport District cyclists on the Seaport's major commuting route, from the Fort Point Channel east to Pier 4 Boulevard


– Corridor-wide traffic signal improvements that will streamline vehicular traffic on the Seaport's main artery as part of MassDOT and the City of Boston's Adaptive Signal Technology initiative


– Landscaping designed by High Line landscape architect James Corner Field Operations, including large swamp white oaks grown in Indiana and selected for their resiliency and dense shady foliage


– A public art installation, Air Sea Land, by world-renowned Spanish street artist Okuda San Miguel. Okuda's seven original sculptures occupy prominent locations at each pedestrian crossing of Seaport Boulevard to create a sense of surprise and delight for pedestrians as they traverse the newly improved boulevard


"Seaport Boulevard is the neighborhood's Main Street. Working closely with our partners at the City of Boston's Transportation and Public Works Departments, we have taken a corridor originally designed only with cars and trucks in mind and transformed it into a beautiful pedestrian- and bike-friendly destination; one that embodies the forward-thinking values of Boston's newest neighborhood," says Yanni Tsipis, Senior Vice President, Seaport at WS Development.


"The City of Boston is very pleased with the transformation of Seaport Boulevard into a corridor that improves safety and enhances the experience for residents, cyclists, and visitors to our city," stated Boston Chief of Streets, Chris Osgood.


By: Boston Real Estate Times


https://bostonrealestatetimes.com/seaport-unveils-extensive-bike-programming-and-infrastructure-for-the-spring-summer/