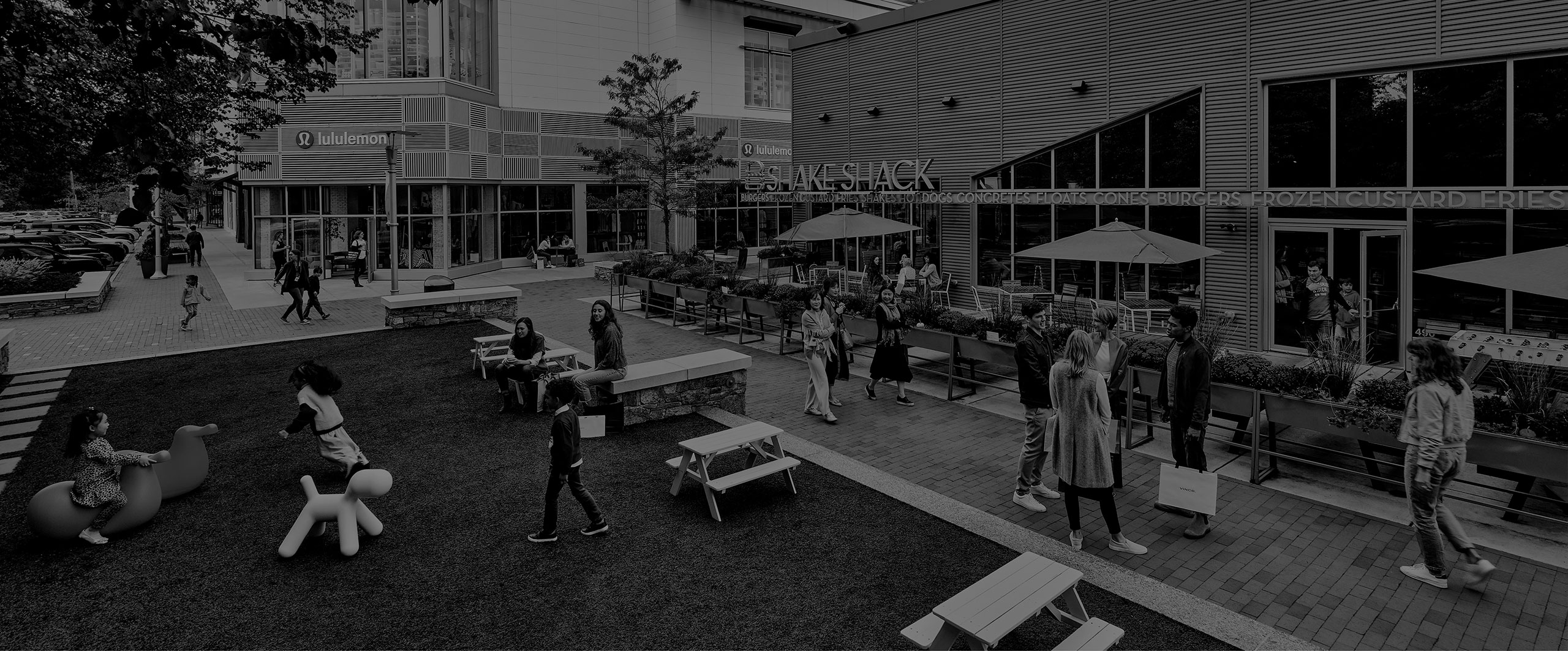 Invested
in you

Our places are dynamic, thriving community hubs thanks in large part to you. The retail environment is evolving at a rapid pace. We are here to help you embrace its opportunities and navigate its challenges. The following resources are designed to help you learn, grow and be inspired.
We create community experiences designed for the way people live today. Characterized by a signature mix of charming locals and national brands, our places blend convenience with a sense of discovery in way that resonates with our customers.
Whether it's a grocery-anchored, essentials-driven center or a fully programmed retail destination, our eclectic, thoughtful assortments feel like a natural extension of the communities they serve.
A people-centric approach
From the guests who visit our properties to the relationships we build with merchants, our approach to retail puts people at the center of all we do. The result? Long-term partnerships with brands and businesses of all sizes that make operating together more efficient and dare we say, more fun.
This approach also powers our commitment to helping local and minority-owned businesses thrive through robust on-site support and customized resources. We are invested in the success of the unique, character-filled shops and spots that continue to differentiate the in-person retail experience.
A strategic, long-term view
As a private company, we are saddled only by our own high expectations and zest for continuous evolution. This freedom extends to the partnerships we build and the tradeoffs we are willing to make in order to build the best, most powerful places for their communities. We believe the best outcomes for the customer are most often the best outcomes for the business.
Retail Experience and Incubation
Our high-touch Retail Experience & Incubation program offers solutions designed to help brands reach their fullest potential at our properties. Using a data-driven, site-specific approach, we work with best-in-class and emerging retailers alike to create unique customer experiences that get results. We are partners in your retail journey and are invested in your success from day one. From turnkey spaces to custom-created concepts, we use our deep background in experiential retail, merchandising, marketing and public relations to support brands and open doors to opportunity.
Connect with us
The Retail Darwin
Retail is a space of constant change, adaptation and innovation, an industry in which the worlds of art and design, culture, technology and fashion intersect. The Retail Darwin was created by WS Development to explore this intersection and examine the evolution of retail as we know it.
The Current
Meet the next wave of pop-up retail. The Current is an ever-changing destination, inviting like-minded retailers to pop-up in the heart of the Seaport district. The unique village, with a powerful presence just off of Seaport Boulevard, has played host to national and local brands alike, bringing endless stories and discovery to the Boston's newest neighborhood.