Retail Incubation
We help companies and entrepreneurs realize their business goals by enabling a foray into brick + mortar, testing a new market or creating a new platform for customers to experience their product and services. We provide the following services through a combination of in-house and out-of-house subject matter experts to provide a one-stop solution to help grow our partners' businesses.
Scope of Services
Branding/Identity
Consumer Strategy
PR
Social Media Strategy
Marketing/Advertising
Operational Support (Partner Selection)
Retail Planning
Featured Projects
THE CURRENT - 2018
SEAPORT
|

BOSTON, MA
The Current is a pop-up village with a permanent presence just off of bustling Seaport Boulevard. On a rotating basis, it plays host to a different collection of retailers connected by a common theme. Its first iteration, She-Village, featured female-founded, fashion-forward brands and highlighted some of the visionary women shaping the future of retail with passion and purpose.
M GEMI
DERBY ST SHOPS
|

HINGHAM, MA
M Gemi first made fine Italian footwear accessible via their beautifully curated ecommerce site. In 2018, the luxury shoemaker popped up at Derby Street, allowing customers to get up close and personal with their new favorite pair. From fit assistance to early access to the latest drops, the pop-up helps shoe-lovers feel fully immersed in the M Gemi brand.
MONICA + ANDY
SEAPORT
|

BOSTON, MA
Monica and Andy is a digitally native brand that makes functional and beautiful baby clothes. Founded by Monica Royer, a mom on a mission to find ultra-soft, non-toxic fabrics she could trust, the company set out to create organic, eco-conscious essentials. In addition to its guideshops in select U.S. cities, Monica and Andy moved into a pop-up tiny home at The Current in 2018, where they offered a full range of children's clothing, as well as customizable Cuddle Boxes – their modern take on the layette.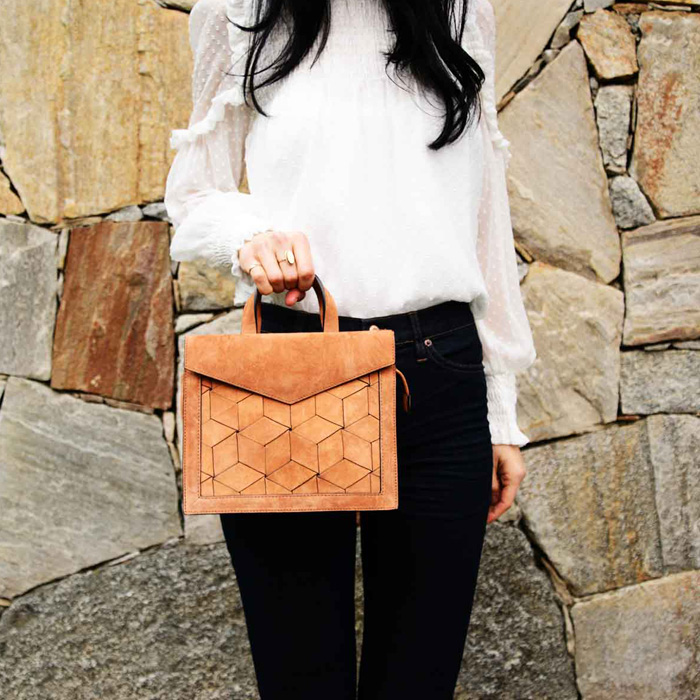 FOR NOW
SEAPORT
|

BOSTON, MA
For Now, which sailed into Seaport in 2017, is a unique retail space designed to bridge the gap between emerging brands and real-life consumer experiences without the commitment of a dedicated storefront. The brainchild of founders Kaity Cimo and Katharine ReQua, For Now is an opportunity for the pair to share some of their personal favorites in a setting much more intimate and experiential than an online shop. Since its opening, For Now has brought more than 90 up-and-coming brands to Boston and created a fun, welcoming space for community-building events and discovery.
CASPER
THE STREET + LEGACY PLACE
|

CHESTNUT HILL + DEDHAM, MA
The online mattress retailer set up IRL shops at Legacy Place and The Street in 2018, allowing customers to take their products for a test snooze. Casper boasts nearly a million sleepers thanks to its winning combination of comfort and affordability, and its pop-ups helped bring the brand into even more Boston-area bedrooms.
ELBURNE
DERBY STREET SHOPS
|

HINGHAM, MA
Dennis, MA-based Elburne made its mix of ethically made, environmentally friendly home goods available even during the off-season thanks to pop-up locations at Legacy Place in 2017 and Derby Street in 2018. The family-owned, sustainability-focused shop brought locally made art, furniture and accessories to its stylish, eco-conscious customers, no trip to Cape Cod required.
BROWN & BEAM
HILLDALE
|

MADISON, WI
Madison-based furniture and home décor boutique Brown & Beam opened an outpost at Hilldale in 2018. With its eclectic collection of vintage, reclaimed and one-of-a-kind finds and traditional-meets-industrial aesthetic, this interior design haven is as much an inspiration space as it is a retail destination.
STONY CLOVER LANE
THE ROYAL POINCIANA PLAZA
|

PALM BEACH, FL
What began as two Palm Beach sisters making beaded bracelets in their bedroom has grown into a lifestyle brand known for its bright, fun and completely customizable accessories and travel essentials. Stony Clover Lane arrived at The Royal in 2018, where the brand's first-ever storefront provides the ultimate full-service, on-site customization experience, featuring bold color palettes and creative patches to transform any pouch or bag into a work of art.
POSIES
HYDE PARK VILLAGE
|

TAMPA, FL
Tampa Bay's first and only vintage flower shop on wheels rolled into Hyde Park Village in 2018, bringing their beautiful blooms to shoppers throughout the year. The perennial favorite has returned for 2019, making regular weekly appearances and adding fun florals to some of Hyde Park's special events.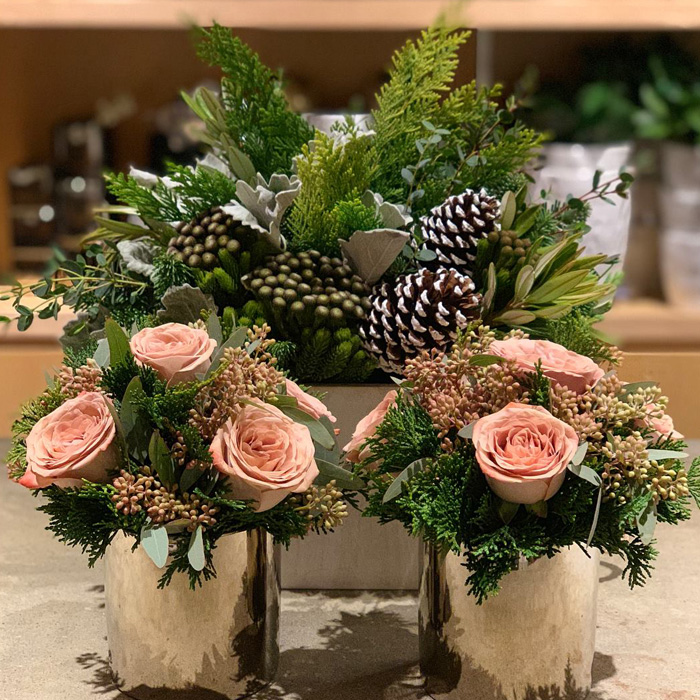 FLEURI
THE STREET
|

CHESTNUT HILL, MA
Fleuri has been in bloom in Chestnut Hill since May 2018, when the floral design studio popped up just in time for Mother's Day, offering fresh and permanent arrangements, container gardens, event design, unique gifts and décor. Today, Fleuri's space at The Street is not only home to fabulous florals – it's also a place for inspiration and community that hosts special events and workshops in its beautiful, garden-like atmosphere.
GAVLAK GALLERY
THE ROYAL POINCIANA PLAZA
|

PALM BEACH, FL
Gavlak is a contemporary fine art gallery based in Los Angeles and, as of 2018, Palm Beach. With its dedication to art on its property and beyond, The Royal Poinciana Plaza serves as the perfect home for Gavlak's eclectic exhibitions, which feature some of the most exciting names in the contemporary art world. Since arriving at The Royal, Gavlak has hosted a variety of events and openings, fostering a deep connection with the Palm Beach community.
NOHA NADLER + SHALL WISTA STUDIO
HIGHLAND VILLAGE
|

JACKSON, MS
In 2018, Highland Village welcomed two Alabama-based artisans (and childhood friends) to share their original designs at a holiday pop-up. The shop featured handbag designer Noha Nadler's beautiful creations inspired by her Egyptian heritage alongside handcrafted jewelry from Shalla Wista Studio founder Laura Gaines. The Birmingham besties' pop-up was the perfect opportunity to reach customers in the Jackson area during peak gift-giving season.
BOOTY BY BRABANTS
SEAPORT
|

BOSTON, MA
This online activewear and lifestyle company helmed by fitness mogul Kelly Brabants opened its first-ever pop-up store at The Current in 2018. The Boston-based brand brought its signature high-energy vibes and Brazilian-inspired style to Seaport, where Kelly's fans had the opportunity to try on Booty's legendary leggings and discover the full range of pieces in the bold, one-size-fits-most line.
HAVENLY
SEAPORT
|

BOSTON, MA
Created with the goal of making beautiful design accessible to the average person, Havenly pairs customers with real interior designers while helping to make decorating unintimidating and affordable. In 2018, this virtual interior design company got real with an in-person experience at The Current. The Havenly pop-up gave visitors a taste of their offerings and creative process with real-time consultations to help them discover their style and get inspired.
ORLY KHON FLORALS
SEAPORT
|

BOSTON, MA
In 2018, Orly Khon brought her eponymous floral boutique, which has a permanent location inside Boston's Restoration Hardware, to The Current. The pop-up showcased Orly's lush, romantic style and personal plant philosophy: you don't need a special occasion to enjoy beautiful botanicals.
BRASS
SEAPORT
|

BOSTON, MA
Long-time friends Jay Adams and Katie Demo founded Brass when they couldn't find affordable, high-quality professional wardrobe staples. The online retailer, which strives to make shopping for clothes as effortless as possible, popped up at The Current to share its sophisticated, easy-to-wear collection in one of Boston's most stylish neighborhoods.
SH*T THAT I KNIT
SEAPORT
|

BOSTON, MA
Started as a mother-daughter side hustle, Boston-based Sh*t That I Knit has grown exponentially since selling its first hats in 2015, and now counts celebrities, athletes and legions of loyal knit-lovers among its customers. The brand's pop-up at The Current brought cozy accessories and cheeky attitude to Seaport, where locals could scoop up a new favorite piece or a last-minute gift, and those not yet in-the-know had the opportunity to discover some cool new sh*t.
MARGAUX
SEAPORT
|

BOSTON, MA
Margaux was born from its female founders' desire to avoid the hassle of the shoe shuffle – switching from something comfortable to something work appropriate when you arrive at the office. This stylish newcomer to the footwear game launched a pop-up shop at The Current, where customers could find their perfect fit and experience the magic of their signature, wear-all-day ballet flat.
BREF
SEAPORT
|

BOSTON, MA
Bref, a gallery boutique from Montreal, came to The Current pop-up village in 2018, where its unique experience centered on surprise and discovery delighted art and design lovers. During its stay in Seaport, Bref featured an ever-evolving selection of exclusive pieces from emerging artists and brands, curated according to a common theme.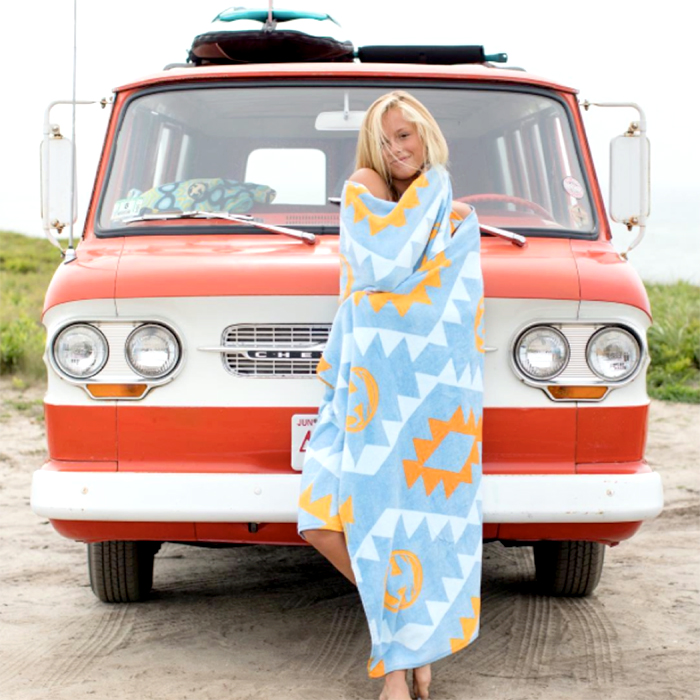 LEVITATE
DERBY STREET SHOPPES
|

HINGHAM, MA
Levitate, a community-based brand focused on surf, skate, music and art, first popped up at Derby Street Shoppes in July 2016. After a fruitful one-month activation, the brand was excited to return for the Holiday 2016 season and will be welcomed back again for Holiday 2017. Between these experiences at Derby Levitate's brand continued to grow steadily, hosting sold-out music festivals, a pop-up on the pier in Nantucket, and a beachside bus tour.
THE POP-UP MAKERY
THE STREET
|

CHESTNUT HILL, MA
An original WS concept, The Makery was a platform to encourage creativity and collaboration among the community's most talented artists, designers and emerging brands. Featuring a rotating mix of classes and trunk shows, The Makery was home to The Third Piece, Alice's Table, The Paint Bar, Sip & Script, Daniela Corte, Nantucket Sole, Paridaez, Fleuri Designs, The Everyday Co. + more.
I LOVE BOSTON SPORTS
LEGACY PLACE
|

DEDHAM, MA
Boston is a sports-obsessed city full of fans looking to show love for their favorites, and I Love Boston Sports – an online destination for unique team clothing and collectibles – was born with those super fans in mind. In 2018, the shop brought its artful memorabilia and one-of-a-kind designs to a pop-up shop at Legacy Place, where fans can find the perfect piece to show their pride on game day (and every day).